We're back to tell the story of another nonprofit organization we've donated books to and the awesome work they're doing in their local community. The Maryland Book Bank (MBB) is a nonprofit organization committed to cultivating literacy in children from under-resourced neighborhoods.
"All of us at the Maryland Book Bank would like to thank the team at Better World Books for supplying us with a constant stream of high quality children's books for us to distribute to children in most need."

– Maryland Book Bank Team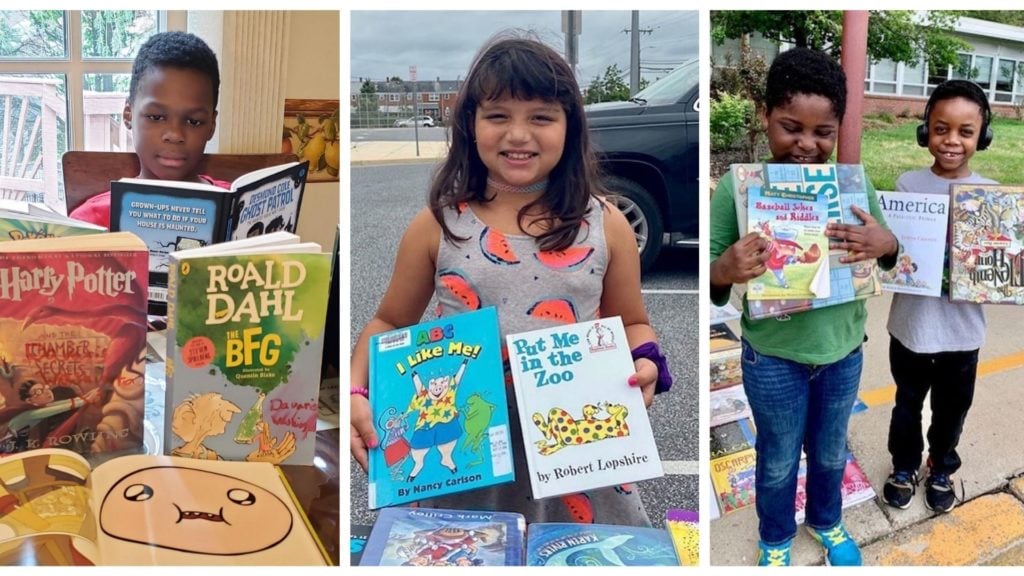 Better World Books Contribution to The Maryland Book Bank
Better World Books, with the help of customers like you, have donated five truckloads of books to The Maryland Book Bank.
These books have been used in The Maryland Book Bank's book distributions to thousands of children and educators, as well as in their wildly successful Story Kit program, which was implemented as a result of children experiencing time away from school due to COVID-19.
Learn More About Story Kits
Since the inception of Story Kits at the start of the COVID-19 pandemic, MBB has distributed 25,000 books to over 5,000 children. Each story kit is curated by staff for individual students based on their interests and reading level, ensuring children are able to enjoy and take advantage of the books they're receiving.
"How Can I Help?"
With each book you purchase on our site, we donate a book. It's that easy. These donations go to the Maryland Book Bank and other nonprofit organizations working to provide underserved communities with books. If you wish to support MBB directly, you can do so here.