It's exciting to know that when you purchase a book from Betterworldbooks.com, we donate a book to someone in need. But then what? Who receives these books and what impact do they have? In our new series, "A Donation Story", we'll begin covering all of the organizations and individuals who benefit from the books you've purchased.
Book Buddies, a program of the SAISD Foundation
The concept for Book Buddies in Houston, started when founder, Jane Welch, ended up chatting with a stranger on a trip to Portugal in 2014. After spending time tutoring local second graders, Jane understood the dire need for books in the Houston area so she set out to do something about it.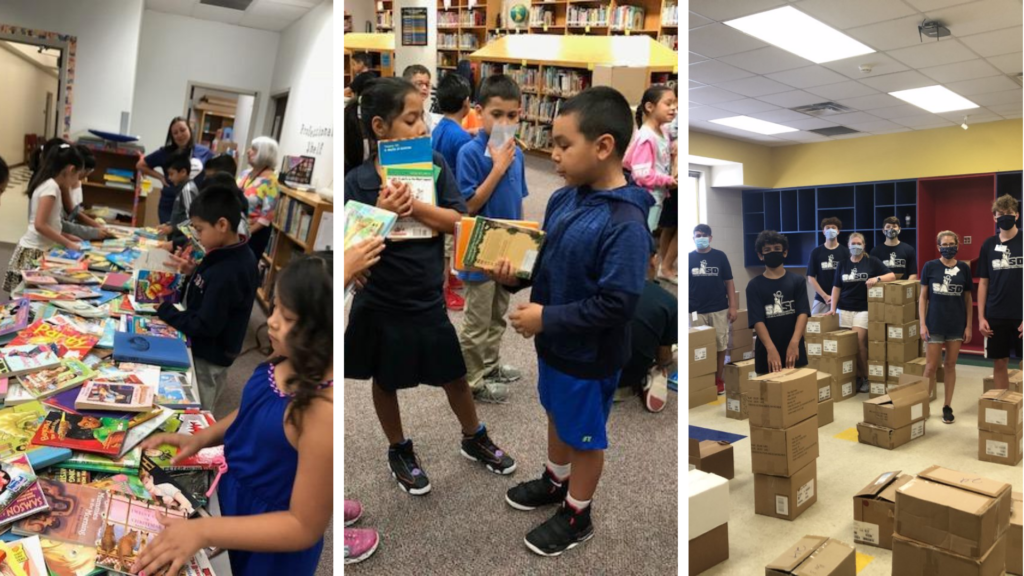 2014: Jane started with modest donations of four cartons of books through an area book drive which allowed Book Buddies to distribute free books throughout two schools.
2017: Book Buddies partnered up with Better World Books. This partnership will have resulted in the donation of over 117,000 books by the end of 2020.
"Working with Better World Books has been a complete game changer."

Jane Welch, founder
2019: Book Buddies served 20 schools in the San Antonio Independent School District (SAISD) providing nearly 11,000 students six books each that they were able to handpick. This resulted in a total of 65,000 books donated to children in need!
But this story doesn't stop there. Amid the COVID-19 pandemic, the organization had to get creative to continue getting books into the hands of students in need. In partnership with SAISD transportation and library services department, Book Buddies still managed to plan a "Roll into Reading" tour, passing out over 16,000 prepackaged books to families.
We match each item purchased on BetterWorldBooks.com with a donation. To see how many books you've helped donate to organizations like Book Buddies, you can check your My Account page.