Better World Books has worked to support literacy in school since its inception but we wanted to share the story of a few local educators who have used BWB's donations to improve the literacy and quality of life of their students and communities.
Owning a book is such a powerful thing!

– Amy Weiss, John Glenn School Corporation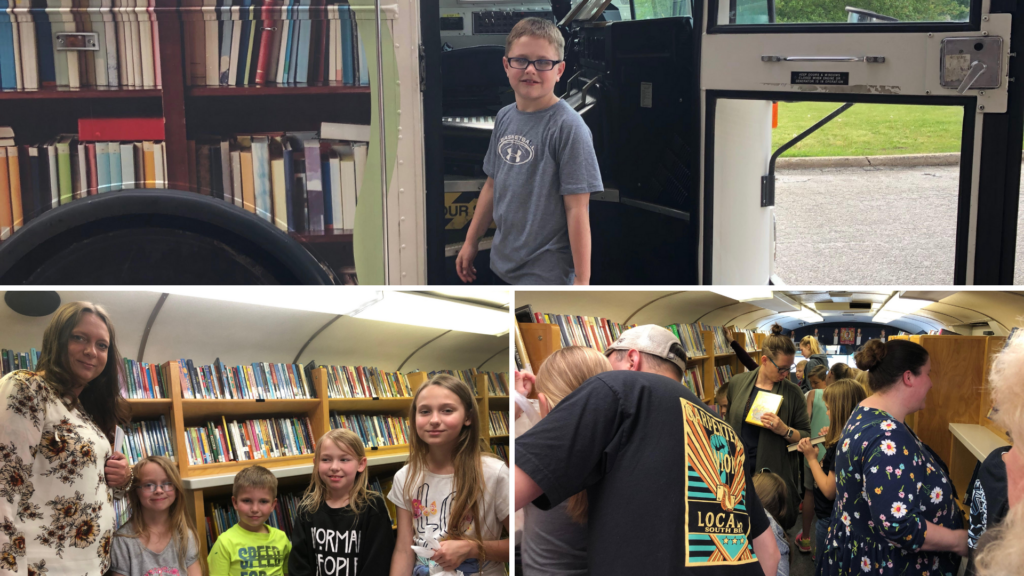 John Glenn School Corporation
Better World Books, along with Amy Weiss, a Title I Specialist from John Glenn School Corporation worked together in Spring of 2019 to provide books for around 200 students.
John Glenn School Corporation hosted Literacy Nights, where BWB's bookmobile, Wordsworth would make an appearance stocked floor to ceiling with great reads. These events accommodated entire families, allowing students (and even parents!) to stock up for summer reading. Many of these students would be unable to visit a library over the summer vacation so having a selection of personal books allowed them to keep reading.
"Thank you, Better World Books! Our end of the year Family Literacy Nights were a huge hit. Families visited the bookmobile together and selected books to take home to read. Moms, dads, grandmas, and grandpas were thrilled to watch their students pick books with such excitement."

Amy Weiss, John Glenn School Corporation
LaVille Elementary School
Better World Books worked with another local educator, Mary Six, a Title I Intervention Specialist who assists children in grades K-3 who are struggling to read.
LaVille Elementary School had over 700 registered students when BWB arrived with Wordsworth, our book bus, last year. Each student was able to board the bus and take home a few books to call their own, an experience much different than they had have in the past.
"They had been involved with the Scholastic Book Fair, but you need money to purchase the books from the fair. Our students had the opportunity to receive free books from the BWB bus, and you should have seen their faces when we told them that they could pick 2 or 3 books. The happiness we witnessed that day was paramount!"

Mary Six, Title I Specialist, LaVille Elementary School
(Please note: Due to ongoing partnerships with these schools, photos were taken prior to 2020 and therefore do not display masks or social distancing.)