You did it! You made your way to our page, searched for the perfect books, filled your cart, and it's time to check out. Now what?
At Better World Books, we offer a variety of payment options, and all of them are easy to use. Some of them might even save you from getting up off your couch to grab your purse or wallet!
1. Tried & True Method—Using Your Debit or Credit Card
It's okay if you want to stick with what you know. We don't blame you. It's simple to pay using your debit or credit card. We accept the usuals: Mastercard, American Express, Visa, and Discover. If you're logged into your BWB account, you'll even have the option to save your card so it's on file for future purchases.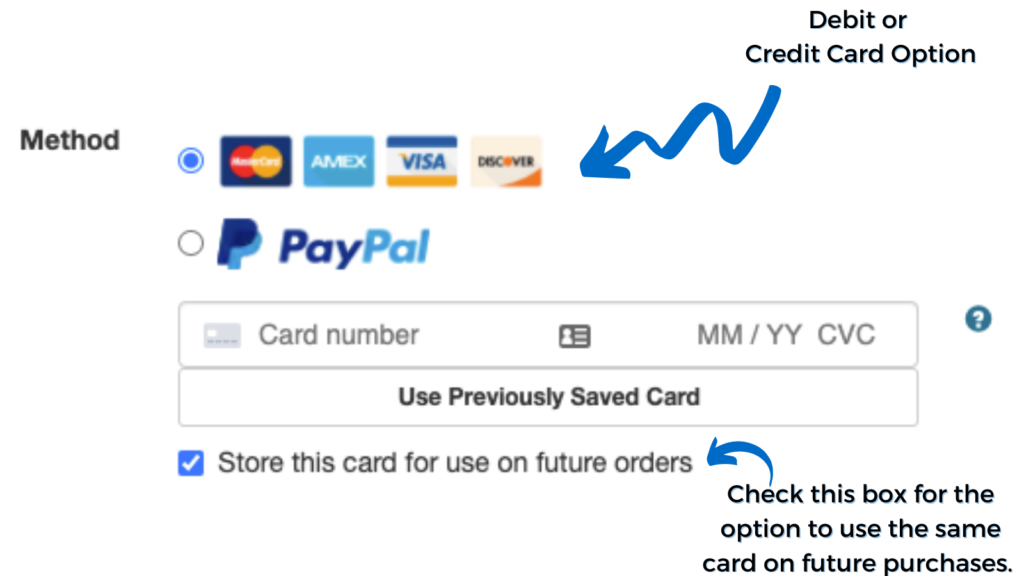 2. Secure & Quick Method—PayPal
If you have a PayPal account, you've likely used it a handful of times for checkout on different sites. When choosing this option, you'll be redirected at checkout to log into your PayPal account and complete your order.
3. For our Apple Lovers—Apple Pay
Don't be alarmed if you don't see this option appear when you're checking out. Apple Pay® is exclusively for shoppers using Safari on their iPhones, iPads, or Mac computers. If you have your Apple Pay account set up and see the option, it's simple and quick to use. Follow the steps outlined in the image below to complete your purchase.
4. For Gift Recipients: Gift Certificates
Someone loves you so much that they bought you a gift certificate to buy books! Simply click the "I Have a Gift Certificate" option at the top of the payment section and enter your code. If the gift certificate doesn't cover your entire purchase, you will then be prompted to choose a second payment method for the remainder. (See options 1-3 for more information on other payment methods)
We hope you're not even reading this portion of our helpful payment methods blog because you have successfully completed your purchase. But just in case you were not able to complete your purchase, we have a backup plan for you. Our Customer Care team is happy to help you, and you can email them at help@betterworldbooks.com for assistance.